Featured
JOBS

Texas A&M UNiversity (College Station, TX)
The laboratory of Dr. Dmitry Kurouski at the Texas A&M University, Department of Biochemistry and Biophysics seeks to hire a Postdoctoral Fellow. The focal ...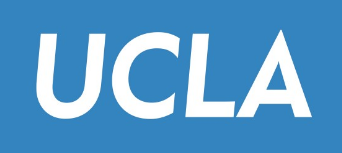 UCLA (Los Angeles, CA)
The Zamudio lab in the UCLA Department of Molecular Cellular and Developmental Biology, the Broad Stem Cell Research Center, and the Jonsson Comprehensive ...

Caltech (Pasadena, CA)
https://www.haylab.caltech.edu The Hay lab is interested in a variety of topics. Many projects can be thought of as involving study of, and/or engineering ...

National Cancer Institute (NCI) (Rockville, MD, VA)
The National Cancer Institute (NCI) Cancer Prevention Fellowship Program (CPFP) is now accepting applications for Cancer Prevention Fellows. This unique ...

University at Buffalo Department of Chemical & Biological Engineering (Buffalo, NY)
We are looking for a well-trained post-doctoral fellow to work on an exciting NIH funded project at the intersection of vascular bioengineering and immunoengineering. ...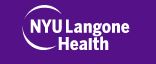 New York University Long Island School of Medicine (Mineola, NY)
NIH-funded postdoctoral (research associate) positions are immediately available for highly motivated individuals. We study the roles of the Nogo-B receptor ...
Recent
JOBS
Harvard Medical School (Boston, MA)
Posted: June 30, 2022
Position Description Position open for a Senior Bioinformatician in the Department of Immunology at Harvard Medical School (HMS). Research laboratories ...
View Job
Sidra Medicine (Doha, Qatar)
Posted: June 30, 2022
A Postdoctoral Fellow position is available in the Reproductive Biology Lab, a newly established team within the Maternal and Child Health Division at ...
View Job
University of Tennessee Health Science Center (Memphis, TN)
Posted: June 30, 2022
Postdoctoral positions are immediately available to study the role of cellular signaling in cardiac remodeling. Experience in two or more areas is preferred: ...
View Job
Indiana University Purdue University Indianapolis (Indianapolis, IN)
Posted: June 30, 2022
Appointment Status: Non-Tenure Track Department: IUPUI Department of Biomedical Engineering - School of Engineering and Technology Position Summary Two ...
View Job
Colorado State University (Fort Collins, CO)
Posted: June 30, 2022
Position Location Fort Collins, CO Research Professional Position: Yes Posting Number: 202200966AP Position Type: Admin Professional/ Research ...
View Job
University of California, Berkeley (Berkeley, CA)
Posted: June 30, 2022
Postdoctoral Scholar - Metabolic Engineering & Synthetic Biology - Department of Plant and Microbial Biology Position overview Position title: Postdoctoral ...
View Job