Featured
JOBS

University of Massachusetts Medical School (Worcester, MA)
The University of Massachusetts Medical School and the Department of Pathology invite applications for Tenure-track faculty positions at the Assistant, ...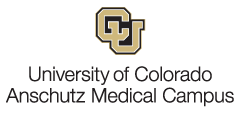 University of Colorado Schoool of Medicine (Aurora, CO)
For more information and to apply www.jobsatcu.com click Search Career Opportunities, search job #11906 This position will be responsible for the translational ...

University of Michigan (Ann Arbor, MI)
Multiple positions for postdoctoral fellows and research staff are available in Dr. Jun Li's and collaborating groups in the Department of Human Genetics, ...

California University of Science and Medicine (San Bernardino, CA)
California University of Science and Medicine (CUSM) is an accredited allopathic medical school located in the shadow of San Bernardino mountains of Southern ...

Kansas State University College of Veterinary Medicine (Manhattan, KS)
The Laboratory of Dr. Yulan Xiong at Kansas State University is seeking Post Docs and PhD student candidates. The research positions will be working on ...
Recent
JOBS
Syracuse University (Syracuse, NY)
Posted: March 19, 2018
Job Description A postdoctoral position is available in the Makhlynets lab at Syracuse University. The research focus for this particular position will ...
View Job
SUNY Buffalo State (Buffalo, NY)
Posted: March 19, 2018
Brief Job Description The Engineering Technology Department at SUNY Buffalo State seeks candidates for a tenure-track Assistant Professor teaching-track ...
View Job
Guilford Technical Community College (Jamestown, NC)
Posted: March 19, 2018
Teaching faculty at Guilford Technical Community College are responsible for supporting student success by creating an optimum learning environment, responding ...
View Job
Arkansas Tech University (Russellville, AR)
Posted: March 19, 2018
Arkansas Tech University: Founded in 1909, Arkansas Tech is a comprehensive public higher education institution, maintaining regional accreditation from ...
View Job
Benaroya Research Institute (Seattle, WA)
Posted: March 19, 2018
Benaroya Research Institute at Virginia Mason is committed to winning the fight against autoimmune diseases such as type 1 diabetes, rheumatoid arthritis, ...
View Job