Featured
JOBS

Columbia University (New York, NY)
A postdoctoral scientist position is available in the lab of Songtao Jia in the Department of Biological Sciences, Columbia University to study the mechanism ...

University of Texas Southwestern Medical Center (Dallas, Tx, NC)
Several postdoctoral associate positions are available in a cancer research lab that will be moved from UNC-Chapel Hill to University of Texas Southwestern ...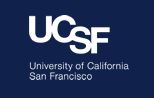 UCSF and the Chan Zuckerberg Biohub (San Francisco, CA)
The Rosenberg Lab at the University of California, San Francisco is seeking to appoint a Postdoctoral Research Associate with a background in microbiology ...

University of North Carolina at Chapel Hill (Chapel Hill, NC)
Vilen lab is looking for enthusiastic and motivated postdoctoral researcher candidates. Our lab focuses on the mechanisms underlying immune dysfunction ...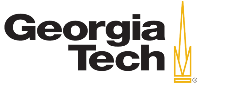 Georgia Institute of Technology (Atlanta, GA)
The Sarioglu Lab at Georgia Tech, is seeking a highly creative and driven postdoctoral fellow who is interested in working at the interface of engineering ...
Recent
JOBS
University of Cincinnati (Cincinnati, OH)
Posted: June 17, 2019
The University of Cincinnati, College of Engineering and Applied Science is currently accepting applications for a Senior Research Associate position at ...
View Job
The University of Texas M. D. Anderson Cancer Center (Houston, TX)
Posted: June 16, 2019
Postdoctoral positions are currently available in the laboratory of Dr. Min Sup Song at the Department of Molecular and Cellular Oncology, M.D. Anderson ...
View Job
Lewis University (Romeoville, IL)
Posted: June 15, 2019
Job Description Summary In a professional and efficient manner, the Administrative Assistant shall provide support to the Dean and also coordinate and ...
View Job
St. Mary's University (San Antonio, TX)
Posted: June 15, 2019
The School of Science, Engineering, and Technology (SET) at St. Mary's University, a private, four-year Catholic university located in San Antonio, Texas ...
View Job
Central State University (Wilberforce, OH)
Posted: June 15, 2019
Job Summary/Basic Function Job Summary: The Department of Agriculture and Life Sciences in the College of Engineering, Science, Technology and Agriculture ...
View Job