Featured
JOBS

Harvard T.H. Chan School of Public Health (Boston, MA)
The Department of Nutrition at the Harvard T.H. Chan School of Public Health invites applications from candidates for a tenure-track position as assistant/associate ...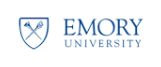 Emory University (Atlanta, GA)
Postdoctoral research positions are available to study intestinal crypt cell survival and epithelial barrier function. Current focuses are to investigate ...

University of Texas at Austin (Austin, TX)
The University of Texas at Austin Dell Medical School's LIVESTRONG Cancer Institutes invites applications for postdoctoral fellowship in Bioinformatics, ...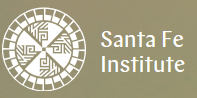 Santa Fe Institute (Santa Fe, NM)
The Complexity Postdoctoral Fellowships, comprising the Omidyar and ASU-SFI Fellowships, at the Santa Fe Institute are unique among postdoctoral appointments. ...

Medical College of Wisconsin (Milwaukee, WI)
Our well-established program in Neonatology in the Department of Pediatrics, Medical College of Wisconsin and Children's Hospital of Wisconsin is recruiting ...
Recent
JOBS
Cleveland Clinic (Cleveland, OH)
Posted: August 18, 2018
Postdoctoral Positions: Cellular/Molecular Mechanisms of Neurodegeneration and Altered Cognition in Multiple Sclerosis Postdoctoral Fellow positions are ...
View Job
Stony Brook University (Stony Brook, NY)
Posted: August 17, 2018
Required Qualifications DDS/DMD from a CODA accredited institution or equivalent foreign degree. NYS dental license or eligibility. Candidate is enrolled ...
View Job
The University of Texas M. D. Anderson Cancer Center (Smithville, TX)
Posted: August 17, 2018
A funded postdoctoral fellowship is available in the laboratory of Dr. Mark Bedford at The University of Texas MD Anderson Cancer Center. Research on arginine ...
View Job
University of North Carolina (Asheville, NC)
Posted: August 17, 2018
Position Summary CHEMISTRY: The Department of Chemistry at the University of North Carolina Asheville, the UNC system's designated public liberal arts ...
View Job
South Louisiana Community College (Lafayette, LA)
Posted: August 17, 2018
Job Description Summary The successful candidate under the direction of the Director must be able to deliver the comprehensive plan addressing corporate ...
View Job